Ok so this is stuff I just got from a swap I just did, and I think it's so freaking cute that I had to post it.
Halloween Swap:
She gave me a really cute hair tie with a bat on it, a gummy tarantula, a "box 'o terror" (more on this later in the post), and awesome skull angel earings.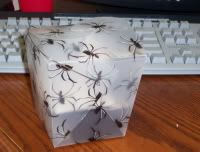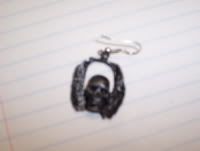 And then the cute NBC stuff I got from the ongoing wish list swap: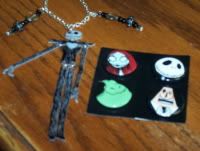 And me wearing it!