And I love it! So I went in and got a hair cut today, I took some before and after pics, so here they are.
Before: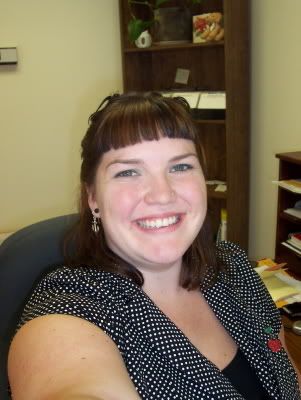 And the awesome after: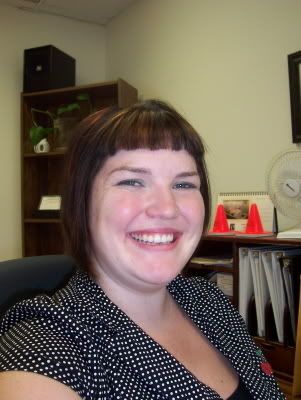 Ok so what do ya think?
And for some knitting news, here is a pic of the clapotis I did for my Aunt Marti and took to her in Austria this summer. I did it out of Sari Silk yarn and it was awesome, I loved it, but I gave it away!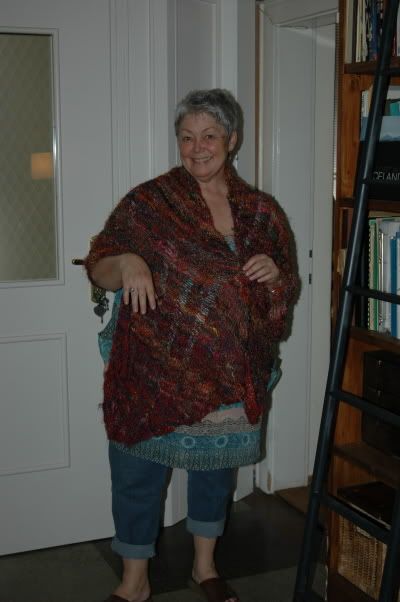 Ok and then here's the Central Park Hoodie that I've been working on, I have the back and the left side done, and also the ribbing of the right side, I'm hoping to have it done this weekend, I'll post more pics of when it's done.
Back: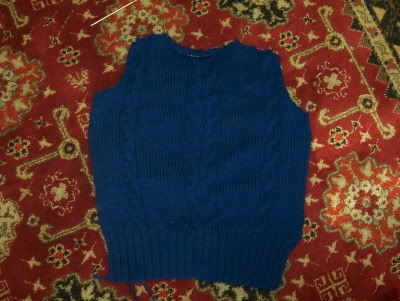 Left Side: