I know you all must be getting sick of wedding talk, but since I'm planning a wedding it looks like it's going to continue for a while.
I really want to do a wedding quilt for my guestbook. I got the idea from Speakaboo on craftster: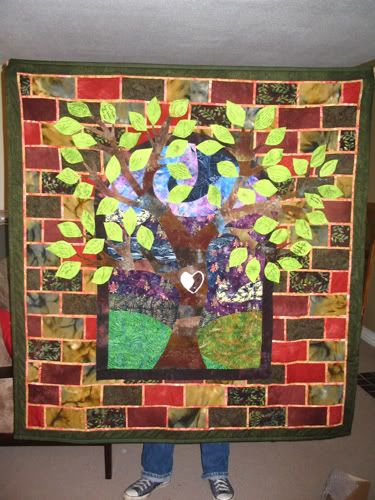 I want to have maple leaves though for the guests to sign and I'd like the tree to look more like this:
I also love the wedding rings at the bottom of this. I may also go with a tree of life theme:
But I don't know where I'd put leaves on that design. Hmmmm.